FlipSky Battle Hardened Brushless Motor 6374
PRODUCT INFORMATION
ADDITIONAL
CUSTOMER REVIEWS
PRODUCT INFORMATION
Spec:
KV: 140/190KV
Max Power: 3500Watts
Max Current: 85 Amps
Max Volts: 12S
Max Torque: 8Nm
Motor Resistance: 0.05Ohm
Recommend ESC: 3-12S 50A (FSESC4.12 50A or FSESC 6.6 60A)
The number of pole: 14
Net weight: 980g
Motor wire:12AWG
Shaft size : 8mm/10mm
Reference:
The screws used for the motor are M4 metric bolts. Using our motor mounts, we recommend using M4 Socket Cap bolts.
Screws to mount the motor are not included with the motor.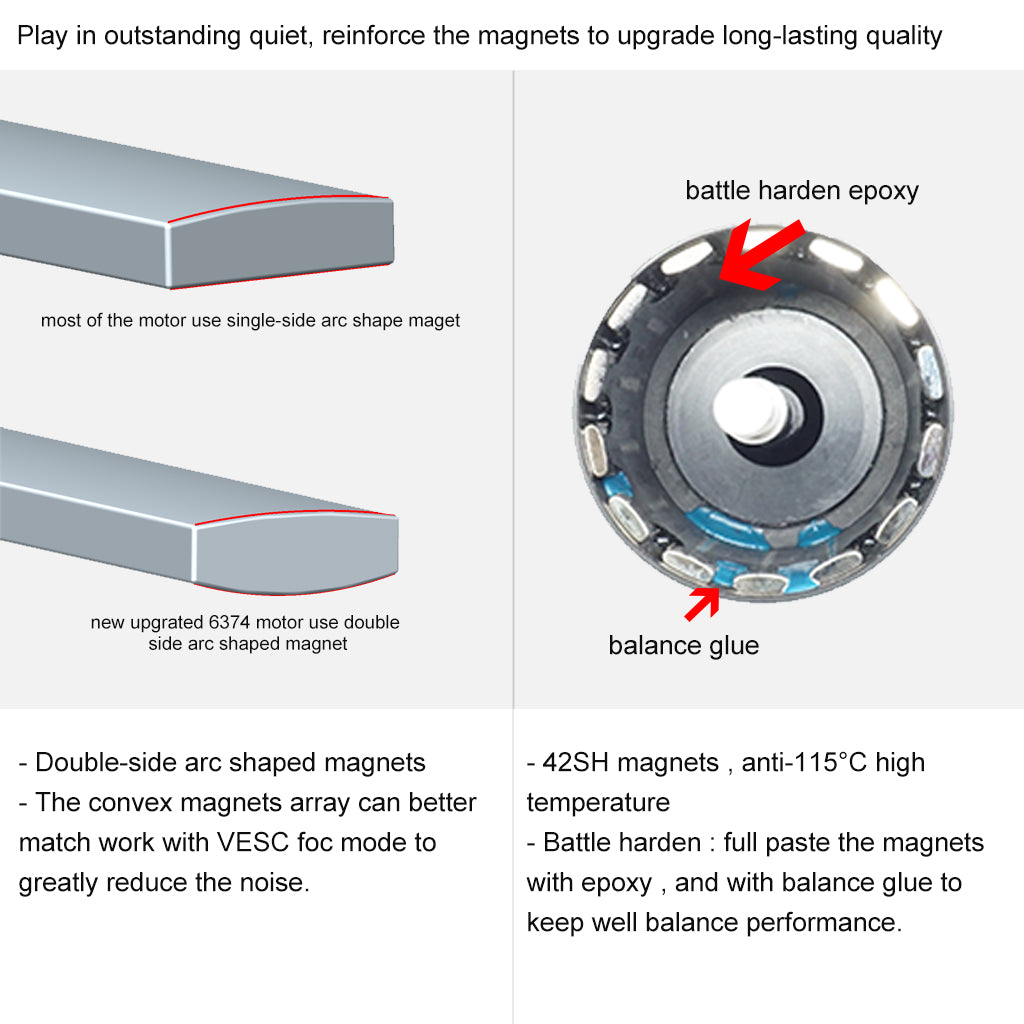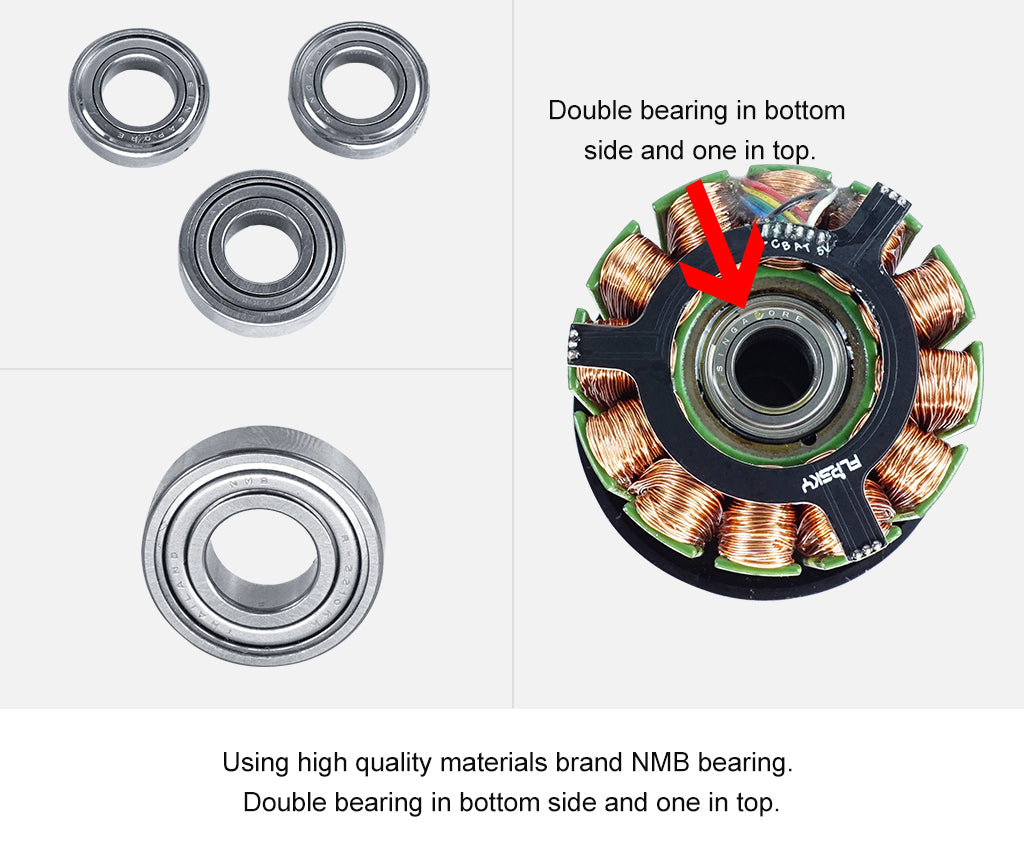 ADDITIONAL
There's nothing to see here, but I just made you clicked one more time than you needed to. Good job me.